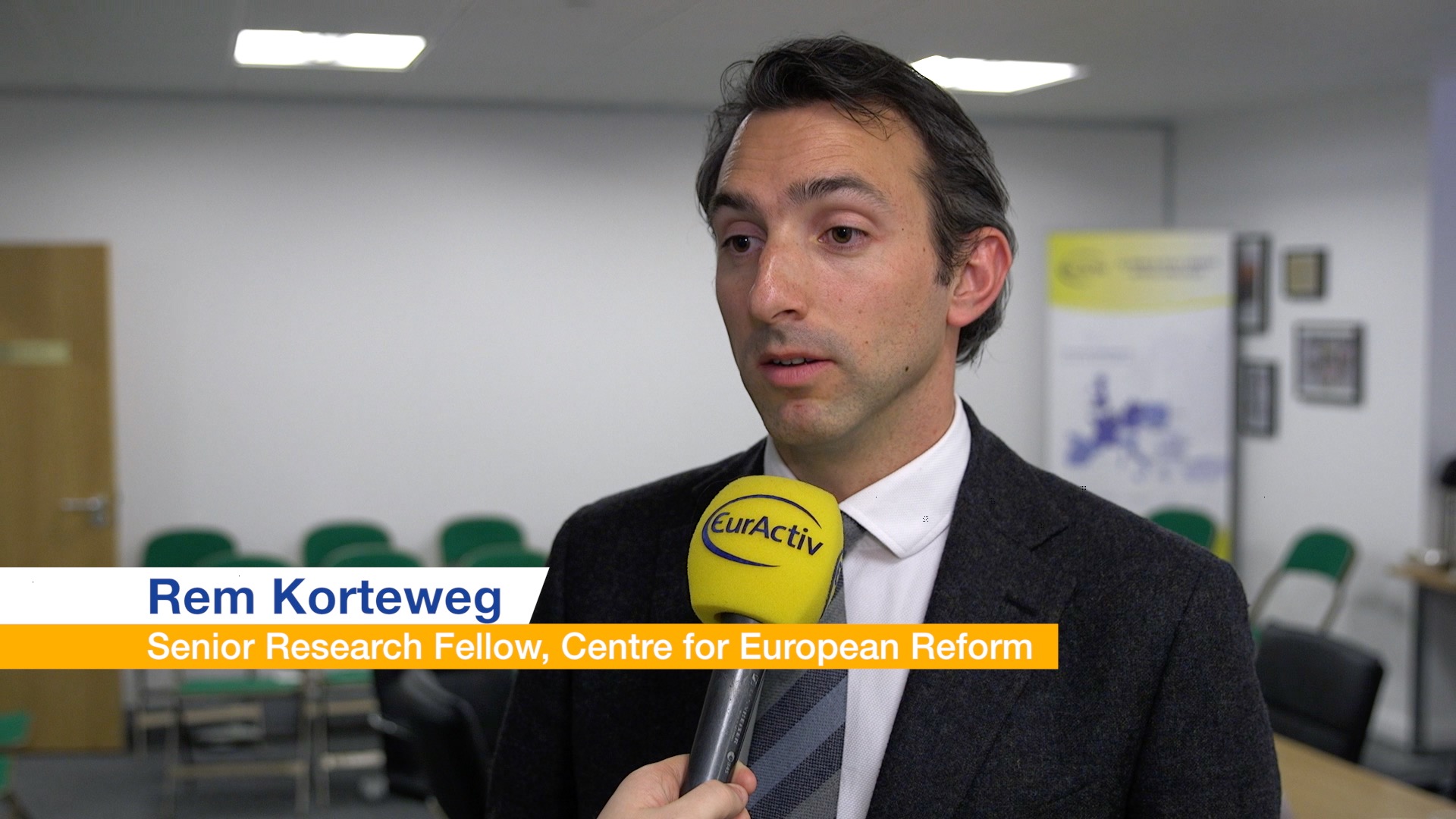 In an interview with EurActiv's Multimedia Director Evan Lamos, EU policy analyst Rem Korteweg said that if negotiators don't take into account the concerns of European citizens, "(TTIP) could feed into the populist, Eurosceptic narrative we see in various parts of Europe".
Korteweg's comments come as European and American policymakers hope to conclude negotiations on the Transatlantic trade deal by the end of 2016. However, stumbling blocks remain, and it is unclear whether an agreement will be concluded.
"This becomes a problem in the longer term, that we might have achieved TTIP, but we end up with a Europe that is more vulnerable, more fragmented and more at risk of becoming either more anti-American or anti-free trade," Korteweg added.
Korteweg was speaking at an event held in London on March 24, where representatives from across government, business and civil society in Britain gathered to discuss the possible impact of the proposed TTIP agreement on the UK.
A recent study by the World Trade Institute, based in Bern, Switzerland, found that a transatlantic free trade agreement could provide a boost to the country's GDP, wages and foreign investments, as well as increase UK exports to the US by as much as 18 percent. Such economic gains are an important pillar of TTIP and could lead to more jobs and growth and an increase in the country's competitiveness.
Timothy Adamson, Research Specialist at AmCham EU has underlined in a blog report of the event that TTIP could benefit the country in other ways too.
Improving the trading environment between the UK and the US could allow products and services to be brought to market quicker and more efficiently, giving consumers more choice at cheaper prices. It could also enhance regulatory standards on both sides of the Atlantic, establish world-leading and binding provisions in areas such as labour and the environment, and also enhance the UK's "special relationship" with the US which continues to help guarantee global security and development.
Powered by WPeMatico