Breast Cancer Prevention: Have You Considered Screening?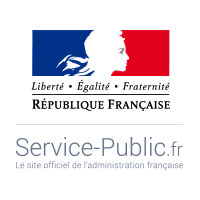 MIL OSI Translation. Government of the Republic of France statements from English to French – Credits: © Voyagerix – Fotolia.com
Are you between the ages of 50 and 74, with no apparent symptoms or risk factors for breast cancer? Can you benefit from the breast cancer screening program every 2 years? A mail is sent to you inviting you to perform a mammogram with a radiologist.
The screening consists of a clinical examination of the breasts (examination carried out directly on the patient) as well as a mammogram (radiological examination), the whole being covered 100% by the Health Insurance, without advance of costs.
For people under 50 years of age and with no particular risk factor, it is recommended not to perform routine screening. For people over the age of 74, breast cancer screening should be discussed with the attending physician.
To learn more about the subject, the National Cancer Institute (INCa) provides practical answers to all your questions with its website dedicated to the prevention and screening of breast cancer :
what is a breast exam? I'm 40, I'm worried and I want to do a mammogram, how? I did not receive my invitation, why? why does it hurt a mammogram? overdiagnosis, overtreatment, what is it? why at 75, everything stops? and breast cancer in humans?
To know :
According to the INCa, 80% of breast cancers occur after the age of 50. This is why it is advisable to carry out breast cancer screening on a regular basis, the aim being to increase the chances of recovery of patients in case of illness.
EDITOR'S NOTE: This article is a translation. Please forgive us should the grammar and / or sentence structure not be perfect.
---